About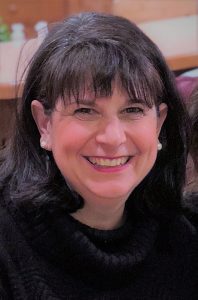 With over 10 years coaching and 20 years as a business leader within Fortune 100 companies, Cindy brings a blend of business acumen and pragmatism to her coaching practice. Prior to Results-Based Coaching (RBC) Associates, Cindy led an internal executive coaching practice at Fidelity Investments where she served as the lead executive coach for executives and had responsibility for certification and development for over 175 internal coaches globally.
Cindy has the reputation for establishing trust quickly, asking the right questions, and encouraging leaders to utilize their strengths in new and effective ways. She is often referred to as a "calming presence among chaos who leverages data and feedback in her coaching, moving leaders toward positive outcomes."
Cindy enjoys working with all levels of leadership on maximizing their leadership skills, successful transitions, and career management. Her coaching philosophy begins with a simple premise: People are limitless. She helps leaders grow through 360 feedback and self-discovery, and together create an actionable and sustainable plan for success.
Prior to coaching Cindy had experience managing a team, P&L responsibilities, Product Development, M&A, Operations, Quality Assurance, HR, Talent Management and Leadership Development. It is these experiences that make her a credible coach to many of her clients having sat in their seat.